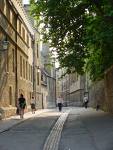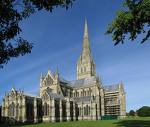 Going Loco!

We would like to suggest one of the following Preserved Railway tour itineraries...
and don't forget to look at our other amazing tour suggestions on our main tour menu)

---

"...Britain's has some amazing preserved railways!"
You can swap any attraction for another, or for more time.
We'll advise, but you set the itinerary!

These tours are designed to start & finish at any London Hotel or Address. Rates are per vehicle. Each vehicle takes up to six guests. Itineraries are subject to attractions opening dates and times. Different destinations can be chosen and extra hours can be booked, you just have to ask... (To start from other areas please contact us for a quotation)




Scroll down for suggested tours...






---

Rail Tour 1... (Also Kent Tour 4)

ROMANTIC FAIRY-TALE CASTLE & MINIATURE STEAM!
Leeds Castle & Romney Hythe & Dymchurch Railway
Full day tour (10 hours) Starting in Central London.

Pick up in Central London.
- To Leeds Castle - Called the "Ladies Castle", this beautiful stately home has one of the best gardens in England, together with a whole host of wildlife, particularly birds. The castle itself is set in a fairy tale location, in the middle of a lake and boosts stately visits from the 11th century until modern times, where it has served a meeting place for various dignitaries. It has also been used for Middle East peace talks and various events. (Entrance fee applies)
- Lunch in village of Leeds (Kent)
- Then to Hythe/New Romney – The RHDR is the worlds smallest public railway... not in distance but in size! (15" gauge). This 13 mile long Steam railway was opened in 1927 by King George V, and reopened in 1947 by Laural and Hardy. You have the option to ride a train or follow it in our vehicle to take photographs. Bring your camera and walk around New Romney Station, visit the exhibition and famous model railway, see the Engine take on water etc. (Entrance Fee extra)
OR
- To Kent & East Sussex Railway & Bodiam Castle visit - The Kent & East Sussex Railway is the country's finest example of a rural light railway. The line gently wends its way from Tenterden - "The Jewel of The Weald" for ten and a half miles, through the unspoilt countryside of the Rother Valley, to terminate in the shadow of the magnificent National Trust castle at Bodiam.

- Return to London.

Rate £475


(To start from other areas please contact our office for a quotation)
(*Entrance fees & lunch is not included - Prices are per vehicle)
(This tour is for up to six passengers and is a private tour)

---

Rail Tour 2...

Rye Cinque Port & Romney Hythe & Dymchurch Railway.
Full day tour (10 hours) Starting in Central London.

Pick up in Central London.
- To Rye Cinque Port - Visit Cinque Port & Medieval Village & Church. (No entrance fees apply)
- Lunch* (in Rye).
- Then to Hythe/New Romney – The RHDR is the worlds smallest public railway... not in distance but in size! (15" gauge). This 13 mile long Steam railway was opened in 1927 by King George V, and reopened in 1947 by Laural and Hardy. You have the option to ride a train or follow it in our vehicle to take photographs. Bring your camera and walk around New Romney Station, visit the exhibition and famous model railway, see the Engine take on water etc. (Entrance Fee extra)
Option for part of group to remain in Rye for shopping or general walk around, whilst others visit Railway. Pick up on way back.
- Return to London.

Rate £475


(To start from other areas please contact our office for a quotation)
(*Entrance fees & lunch is not included - Prices are per vehicle)
(This tour is for up to six passengers and is a private tour)

---

Rail Tour 3... (also Kent Tour 5)

MEDIEVAL CINQUE PORT & STEAM & BATTLE TOUR!
Rye Cinque Port, Romney Hythe & Dymchurch Railway PLUS evening visit to Battle. (1066 Battle of Hastings)
Full day tour (12 hours+) Starting in Central London.

Pick up in Central London.
- To Rye Cinque Port - Visit Cinque Port & Medieval Village & Church. (No entrance fees apply)
- Lunch* (in Rye).
- Then to Hythe/New Romney – The RHDR is the worlds smallest public railway... not in distance but in size! (15" gauge). This 13 mile long Steam railway was opened in 1927 by King George V, and reopened in 1947 by Laural and Hardy. You have the option to ride a train or follow it in our vehicle to take photographs. Bring your camera and walk around New Romney Station, visit the exhibition and famous model railway, see the Engine take on water etc. (Entrance Fee extra)
Option for part of group to remain in Rye for shopping or general walk around, whilst others visit Railway. Pick up on way back.
- Then drive to Battle to view the famous 1066 Battle of Hastings Field . Visit the battlefield where the last invasion of England won it's success, and then visit the wonderful English village shops or tea rooms.
- A scenic drive through the Garden of England Countryside.
- Return to London.

Rate £545


(To start from other areas please contact our office for a quotation)
(*Entrance fees & lunch is not included - Prices are per vehicle)
(This tour is for up to six passengers and is a private tour)

---

Rail Tour 8...

NARROW GAUGE STEAMING & CATHEDRAL TOUR!
Choice of... East Kent Preserved Railway (Diesel)
or ...Sittingbourne Narrow Gauge Railway (Mix Steam/Diesel)
or ... Bredgar & Wormshill Light Railway (Steam)

PLUS Canterbury Cathedral & Ancient City visit. (England's Religious Centre)

Full day tour (12 hours+) Starting in Central London.
(SUNDAYS in APRIL to SEPTEMBER ONLY!)

Pick up in Central London.
- To East Kent Preserved Railway where Diesel & Electric Locomotives are waiting to take you on a 40 minute round trip.
or
- To Sittingbourne Narrow Gauge Preserved Railway where a narrow gauge Steam Locomotive awaits to take you on a
50 minute round trip along some beautiful Kent scenery...
(No entrance fees apply)
- Lunch* (in Rye).
- Then to Hythe/New Romney – The RHDR is the worlds smallest public railway... not in distance but in size! (15" gauge). This 13 mile long Steam railway was opened in 1927 by King George V, and reopened in 1947 by Laural and Hardy. You have the option to ride a train or follow it in our vehicle to take photographs. Bring your camera and walk around New Romney Station, visit the exhibition and famous model railway, see the Engine take on water etc. (Entrance Fee extra)
Option for part of group to remain in Rye for shopping or general walk around, whilst others visit Railway. Pick up on way back.
- Then drive to Battle to view the famous 1066 Battle of Hastings Field . Visit the battlefield where the last invasion of England won it's success, and then visit the wonderful English village shops or tea rooms.
- A scenic drive through the Garden of England Countryside.
- Return to London.

Rate £495


(To start from other areas please contact our office for a quotation)
(*Entrance fees & lunch is not included - Prices are per vehicle)
(This tour is for up to six passengers and is a private tour)

---

Rail Tour 9...

STEAM YOUR WAY TO BODIAM CASTLE.
Kent & East Sussex Railway & National Trust's BODIAM Castle.
Full day tour (10 hours) Starting in Central London.

Pick up in Central London.
- To Kent & East Sussex Railway & Bodiam Castle visit - The Kent & East Sussex Railway is the country's finest example of a rural light railway. The line gently wends its way from Tenterden - "The Jewel of The Weald" for ten and a half miles, through the unspoilt countryside of the Rother Valley, to terminate in the shadow of the magnificent National Trust castle at Bodiam.

- To Bodiam Castle - Set in the heart of an historic landscape, with spiral staircases, battlements and a portcullis, 14th century Bodiam Castle is one of Britain's most picturesque and romantic ancient monuments. Windows where arrows were once shot, a tower that was once a look-out and ruins that were once walked upon by knights; this is a place where you can relive your childhood memories and let your imagination run riot.

- Return to London.

Rate £475


(To start from other areas please contact our office for a quotation)
(*Entrance fees & lunch is not included - Prices are per vehicle)
(This tour is for up to six passengers and is a private tour)

---

You can swap the suggested railways on the menu for one of the following preserved railways on any* of the above tours...

Bluebell Railway (Sheffield Park)

Kent & East Sussex Railway (Tenterden)

Spa Valley Railway (Tunbridge Wells)

*Subject to attraction distance & opening dates & times and availability.

---




---

Also available - please contact us for dates and more details...



Day trip to NENE VALLEY RAILWAY (Wansford) & PETERBOROUGH CATHEDRAL.
Combined with a visit to Peterborough, why not visit this full size preserved railway that boasts five stations, tunnels, bridges and beautiful country side walks too!.


Corfe castle, Swanage Railway & Jurassic Coast.
We'll arrive at Norden and catch the Steam train all the way to Swanage, stopping at Corfe Caste on the way. Once in Swanage we'll have a traditional English seaside stop in a pub for lunch and wander the resort. Then back on the train for the return journey. Also a chance to visit the Jurassic coast with fossil trees and more.


Bluebell Railway Day Trip.
The world famous Bluebell Railway. This was the first ever preserved steam railway in Britain and boasts a fine array of Steam locomotives, some in storage, some in steam. You can see them all, plus ride the rails behind one of the famous Steam locomotives along the most glorious countryside in southern England. We'll have time to visit all the stations and museums along the route and have lunch in an English Pub locally. This railway is often seen in films and on television and has plenty of special events in 2014/2015!


Hever Castle & Tenterden (Kent & East Sussex Railway).
First we go to Hever Castle, home to Anne Boleyn (as seen in the Boleyn Sisters).
Then we'll make the quick trip over to Tenterden for the Kent & East Sussex Railway. KES Railway boast 21 miles of preserved rails, with beautiful restored locomotives and coaches dating from Victorian times. This railway is often seen in films and on television and has plenty of special events in 2014/2015!




(Your tour, your Itinerary - your way!)

Please call for more details, dates and availability!

Notes:

BRING A HOODED RAIN JACKET AND/OR RAIN HAT - YES IT DOES RAIN IN ENGLAND DESPITE THE RUMOURS!!!
PRICES SHOWN ARE FOR YOUR PRIVATE TOUR VEHICLE AND DRIVER/GUIDE* ONLY.
TOURS START IN CENTRAL LONDON AND INCLUDE PRIVATE TRANSFERS BETWEEN YOUR CHOOSEN SIGHTS AND ALOTTED TIME ONLY.
(*Entrance fees & lunch is not included - each tour is for up to six passengers and are private tours)
---
For all clients booked, or considering booking, an Inner Circle Access Tour with us for March and April please read the following notice.
As a result of the wet weather we are having, the conditions within the Stone Circle itself are poor. It is very muddy and we have had to rope off a large section of the centre circle. Access within the circle is still available but will be limited by this roped off section.
We are advising all of our visitors for these sessions to wear suitable wet weather clothing and bring along a second a second set of sturdy footwear, or boots, as it is very muddy and wet around Stonehenge.
---